A beloved piece of furniture does not have to be discarded if it only requires a professional touch-up.
So today we'll take a closer look at the best upholstery services in Ottawa to help you breathe new life into your old furniture.
There's also a FAQ section at the bottom of this article if you want to learn more about upholstery. But first, let us discuss the costs.
What Does Upholstery in Ottawa Cost?
Upholstery services in Ottawa can cost anywhere from $350 to over $1,000, according to national averages. Of course, the final bill will be determined by a number of factors.
Upholsterers usually charge based on the size of the piece of furniture and the amount of fabric required. Again, the type of fabric you choose will determine how much you pay for it.
Then they'll add their labor fee, which will vary depending on the project's complexity.
Here's a table with some common upholstery services and their average costs for your reference.
UPHOLSTERY SERVICE
ESTIMATED COST
Dining chair
$50 – $1,500
Sofa
3-seater $600
Sectional $2,000 – $4,000
Ottoman
$300 – $700
Headboard
$200 – $2,000
Leather upholstery
$100 – $4,000
Restaurant booth
$100 – $500
Labour fee
$40 – $100 per hour (fabric not included)
$50 – $1,000 per piece (labor and materials included)
5 Best Upholstery Services in Ottawa
We considered the following factors when compiling a list of the best upholstery services in Ottawa:
Competitive rates that take into account labor costs, fabric costs, and other materials
Upholstery services for larger pieces or commercial furniture are a specialty of ours
Positive feedback from verified clients because the best referral and proof is often word of mouth
It's time to give your old furniture a new lease on life!
1. Wael's Upholstery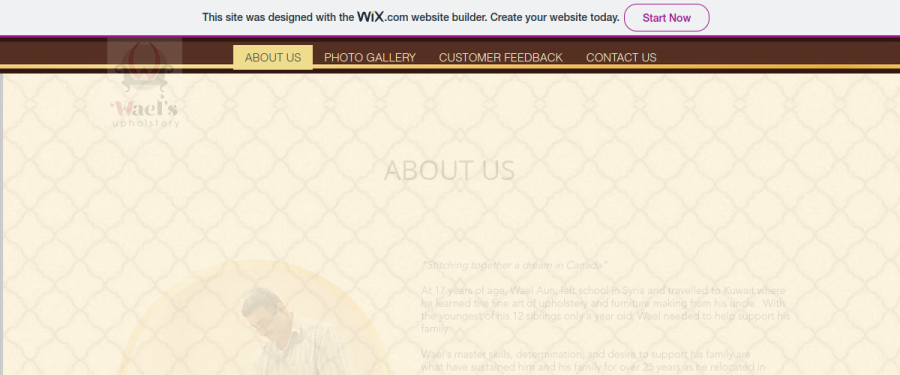 Wael Aun is a man with an incredible work ethic and determination. He left school at 17 to learn the art of upholstery and furniture making from his uncle in Kuwait. With a young family to support, Wael needed to find a way to make a living, and his skills have kept him and his family afloat for over 25 years as he's relocated in search of work. In February 2016, Wael and his family sponsored refugees and moved to Ottawa. In December 2017, Wael opened Wael's Upholstery and is already making a name for himself in the city with his high-quality furniture-making skills.
Affordable rates

Numerous services offered

Many years of experience
Limited customer reviews

Poor website design
Customer Reviews
Let's take a look at what their clients have to say:
"I was very pleased with the work that was done. Wael did a fantastic job making a custom cushion for our mudroom bench. His son even delivered it to me when it was done which we were not expecting. Very nice people. I would use them again in the future and would recommend them to anyone looking for quality and good workmanship." – Nadine Guthrie
"Wael and his team explained the process well to us and offered us many options to update my mom's favorite sofa. They even let her use a specialty fabric she brought in for the side chair. They communicated well about the pickup and delivery and were courteous. The work was excellent quality." – Andrea Jensen
2. PQ Upholstery Pablo Quiroz founded PQ Upholstery in August 2014, after many years of learning from a master upholsterer and expert craftsman, his father. With his new business, Pablo seeks to combine his background in creative and visual arts with the time-honored tradition of upholstery, while also emphasizing the environmental benefits of the trade.
Pablo brings an understanding of color, texture, and other design elements to the forefront when guiding customers through the design process. He has 18 years of upholstery experience, which he uses to educate clients about fabrics and materials, as well as European and North American upholstery techniques.
Great customer service

Variety of upholstery fabrics to choose from

Reasonable prices

Quick turnaround times
Customer Reviews
Let's take a look at what their clients have to say:
"Amazing service and quality. We had two old chairs reupholstered and they look absolutely amazing. Pablo provided great advice and I'm glad we listened as again the chairs look great. The stitching on the chairs is perfect everywhere." – Cynthia Marrotte
"Pablo did beautiful upholstery work on our new built-in bench. Not only did he have an excellent eye for design and function, but he also worked really well with our builder as the bench was being made. Pablo checked in regularly to make sure his upholstery plan worked with the builder's plan. He was very thorough and offered excellent advice at every stage. Would go back to PQ anytime!" – Pamela Power
3. Da Silva Upholsterers
The business has been a small, family-owned business since it was established by Antonio Da Silva in 1968. In 1976, Luis Carballude and Rafael Pardo purchased the small business from their employer. They put a lot of pride and care into every piece that comes into their workshop, setting high industry standards and maintaining a high quality of craftsmanship. Their customers have come to respect their opinions and valuable experience over the years.
Excellent craftsmanship

Variety of options and fabrics to choose from

Reasonable pricing
It May take longer than other companies to complete the project
Customer Reviews
Let's take a look at what their clients have to say:
"I chose to go into Da Silva Upholsterers after checking the associated Google reviews. One review was unfavorably posted by an individual after an obviously brief phone conversation. The staff was incredibly helpful, answered all my questions, and provided me with some viable options. The staff appears extremely attentive, professional, and knowledgeable. I would highly recommend a visit if you have a favorite piece you want to be reupholstered." – David Kiss
"Very professional and friendly staff. Family-owned and operated. Amazing product and attention to detail. Look no further if you require any type of reupholstering." – Catch VanDoos
4. Kessels' Upholstering Ltd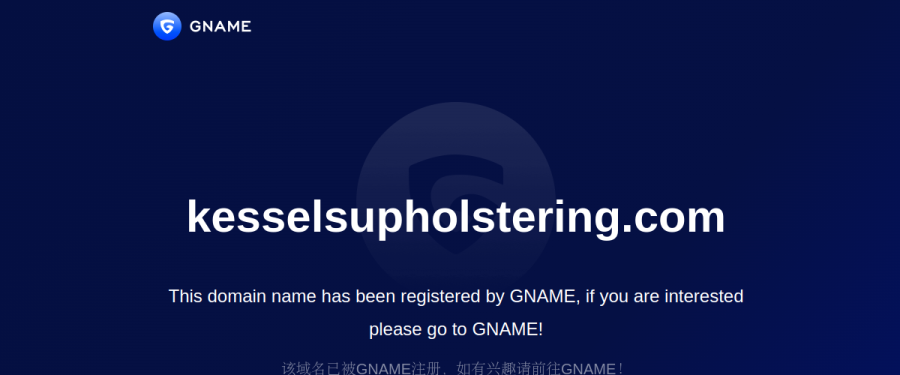 Kessels' Upholstering has been in the business of upholstering furniture for over 75 years and has a reputation for excellence that has satisfied thousands of customers. Their former clients include Royalty, Heads of State, CEOs, Premier Theatres, museums, and churches. They are experts at repairing and reconstructing furniture from the frame and springs to the brass nails and can accommodate even the largest commercial upholstering jobs. Their large facilities, skillful craftspeople, and volume fabric discounts ensure that their clients receive the most cost-effective upholstering service available.
Upholstery services

Custom furniture

Wide range of fabrics to choose from

Professional and skilled staff

Reasonable prices
Customer Reviews
Let's take a look at what their clients have to say:
"Great service. Affordable prices. Friendly staff. Excellent quality. What more could you want? My only critique is that although their fabric samples are abundant, they are mostly dated. Works well if you're looking for solid colors. But would love to see some more contemporary and upscale textiles. But that's just quibbling. Highly recommend that your place of you need some furniture reupholstered." – John Freamo
"We have had multiple pieces re-upholstered at Kessels in the past two years. They did an amazing job helping us find the perfect fabric, and the quality of their workmanship is impressive. I would recommend Kessels, for both quality and customer service." – Matthew Lato
5. Fleshers Upholstery Inc
Flesher's Upholstery is a long-standing business in Ottawa, providing quality upholstery services for over 90 years. With 125 years of combined experience, the staff at Flesher's Upholstery take pride in their work and always aim to meet the needs and wants of their customers. They are able to work with any budget and are happy to provide restoration services for family heirlooms, used furniture, or brand new pieces.
No job is too big or too small for the team at Flesher's Upholstery, and they are dedicated to providing each customer with a high-quality finished product that they can be proud of.
Good customer service

Variety of fabrics to choose from

5 Star Google Review
Prices are a bit high

Limited color selection
Customer Reviews
Let's take a look at what their clients have to say:
"I am very pleased with the work that was done on my sofa. They were able to assess, and complete the work in situ, and for a reasonable price. I had been quoted $520 before tax by another company and they were able to do it for $84. I appreciate their honesty and professionalism." – Brenda Brake
"So grateful to Brian for helping me get my chair cushion cover back on by using spray silicone & his muscle power. I had mistakenly washed it thinking I could & it shrank. Brian was very kind to fix it & only asked for a high five when done!!! Kind man & good business." – Mindy Davis
FAQs About Upholstery in Ottawa
Is it cheaper to reupholster or buy new?
Reupholstering is a great way to breathe new life into old furniture. It tends to be more expensive than buying new, so it's best for high-value items. Reupholstering an antique chair with a great frame or a modern couch with a single torn cushion could be a good idea.
Can you reupholster over existing fabric?
If the old batting has been kept in a temperate, dry location (like your parents' house), you might be able to salvage it when reupholstering an old piece, according to Verdi. You can even upholster right over the old fabric if it isn't darker than your new fabric.
Are there special methods to reupholster antique furniture?
When it comes to antiques, it's best to go to someone who has a lot of experience with them. You wouldn't bring a valuable sofa to someone who specializes in car upholstery, would you?

Because expert antique reupholsters are trained to handle delicate furniture, they will have the tools and methods necessary to keep it in good condition.

You can also expect them to charge more than more modern pieces, especially if the fabric required is silk or chintz.
---
The best upholstery services in Ottawa can give your old furniture a new lease on life. Please send us a message if you know of any other upholstery shops.