If you need expert guidance on how to manage your finances, you're in luck. Today, we'll look at a few of Ottawa's best financial advisory companies.
Whether you require full-service in-person financial planning or one from a Robo advisor, there is a business on this list for you. In order to choose the advisor who is the best fit for your financial requirements, we will weigh the advantages and disadvantages of each.
Are the services of a financial advisor expensive?
This depends on the amount of money they will be managing on your behalf since the majority of financial advisors charge a percentage of your balance as their fee. Some people prefer a flat hourly or yearly fee, though.
Some financial advisors will only accept clients with a minimum account size of $500,000 for full-service wealth management services. Others will accept the assignment for at least $250,000 if they are assured they will receive a cut of the profits as payment.
The fee schedule of the financial advisor or business you choose will have a significant impact. If you're not going to pay a set flat fee for their services, you have the choice to pay one per plan (minus the investment management guidance).
The table below lists the typical financial advisor services provided in Ottawa. The estimated prices that are listed next to each one are taken from the pricing schemes of some of the companies this article will examine.
FINANCIAL ADVISOR SERVICE
ESTIMATED RATES
Hourly rate
$180 – $400 per hour flat rate
Full-service wealth management
From 1% of the $500,000 minimum account size
Robo advisor and online management
0.50% for $1,000 – $100,000 asset level
0.40% for less than $100,000 asset level
0.30% for less than $1 million asset level
Flat annual fee
$2,000 – $7,000 on retainer
Per-plan fee
$1,000 – $3,000
Please note that the above rates are merely estimates because some financial advisors operate on a sliding scale. Fortunately, many companies will accept unique payment arrangements based on the client's budget.
Best Financial Advisor Firms in Ottawa
Now that you are aware of what these services typically cost, it is time to choose where to find them. Below is a list of the top financial advisor firms in Ottawa that we reviewed.
Ryan Lamontagne Inc.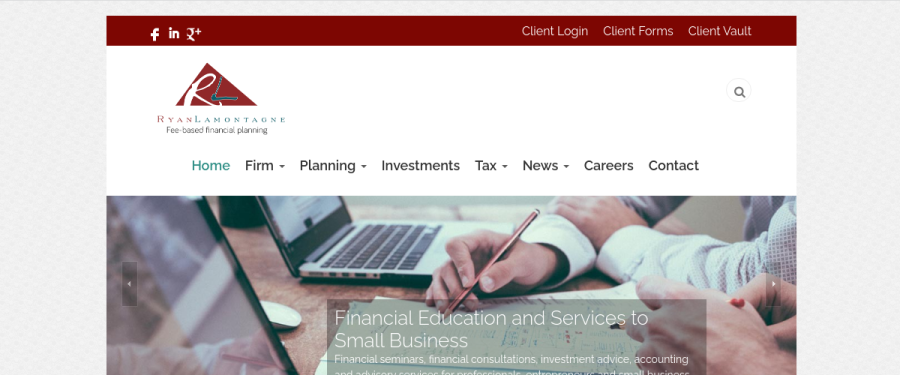 Ryan Lamontagne Inc. is Ottawa's largest fee-based financial planning firm. They focus on complete financial planning and managing wealth. They offer a wide range of services, such as financial planning, investment advice, tax services, and financial education. Their clients are business owners, executives, professionals, and retirees. They help their clients reach their long-term financial goals by working with them. One of the best things about working with Ryan Lamontagne Inc. is that clients can talk to experts who can help them with all parts of the financial planning process. Because they have a wide range of skills, they can offer customized solutions that take into account the whole financial picture of the client, not just one part of it. Ryan Lamontagne Inc. also wants to be the best financial services company in Ottawa by giving their clients advice that is truly independent and helps them make smart financial decisions. Since the financial planning industry is always changing, they take advantage of new planning services and products to give their clients the best service possible. If you're looking for comprehensive financial planning and wealth management services, Ryan Lamontagne, Inc. is a great option. They are different from their competitors because they have years of experience, technical skills and knowledge, and a focus on getting results. Contact them today to discuss your financial objectives!
A financial planner with years of experience

Provides planning for a wide range of financial goals

Offers services to individuals and businesses

Has a team of professionals who can offer advice and support
Customer Reviews
Let's take a look at what their clients have to say:
"Ryan Lamontagne Inc. is a great company that provides financial planning services in Ottawa, Canada. I have worked with them for a few years now and have found their advice to be invaluable. They are always up-to-date on the latest changes to the tax code and have helped me save a lot of money. I would highly recommend them to anyone looking for financial planning help."
"Ryan Lamontagne is an amazing financial planner! He was able to help me get my finances in order and save money. Highly recommend!"
Astrolabe Financial Group Inc.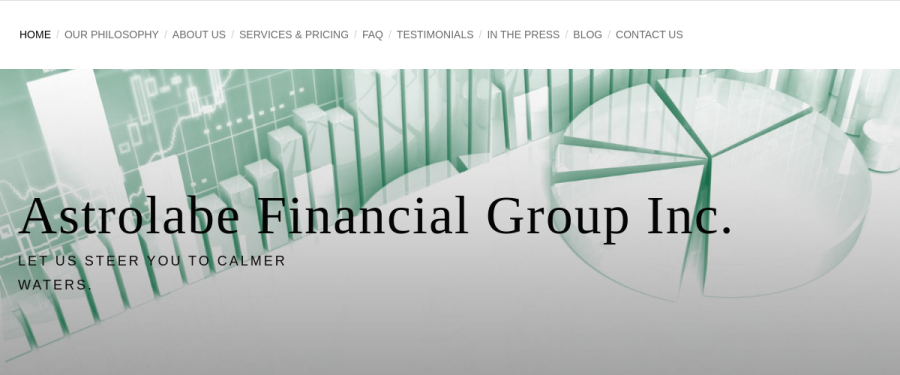 Astrolabe Financial Group is a unique fee-only financial planning firm in Ottawa that never charges commissions or fees and has a clear flat fee structure. They offer unbiased professional advice to their clients and have no-pressure sales tactics. They provide a complimentary 15-minute introductory phone call to potential clients to determine if there is a good fit between the client and Astrolabe. They work with all types of clients, regardless of their assets, and focus on financial literacy education to help their clients make informed financial decisions.
Excellent customer service

Strong financial history

Lots of experience

Convenient location

Numerous investment options
Customer Reviews
Let's take a look at what their clients have to say:
"Several years ago my husband and I decided to change to the fee-for-service financial planning model, and we began working with Stevan Dostanic at Astrolabe Financial. The quality of service Stevan provides is exceptional. The comprehensive financial plan which we received has provided us with peace of mind, knowing that we have a framework for both our short and long-term goals. I would highly recommend Astrolabe Financial to anyone looking for knowledgeable, personalized financial planning advice." – Steph C
"I received exceptional results and an immediately executable financial action plan from Ryan Kerr at Astrolabe. My wife and I can now move into our pre-retirement phase with confidence and ease of mind. We will be able to optimize our financial situation while avoiding paying high management fees on the investments in them. I highly recommend Ryan and Astrolabe for anyone who wants to take control of their finances." – Brian K
MDL Financial Group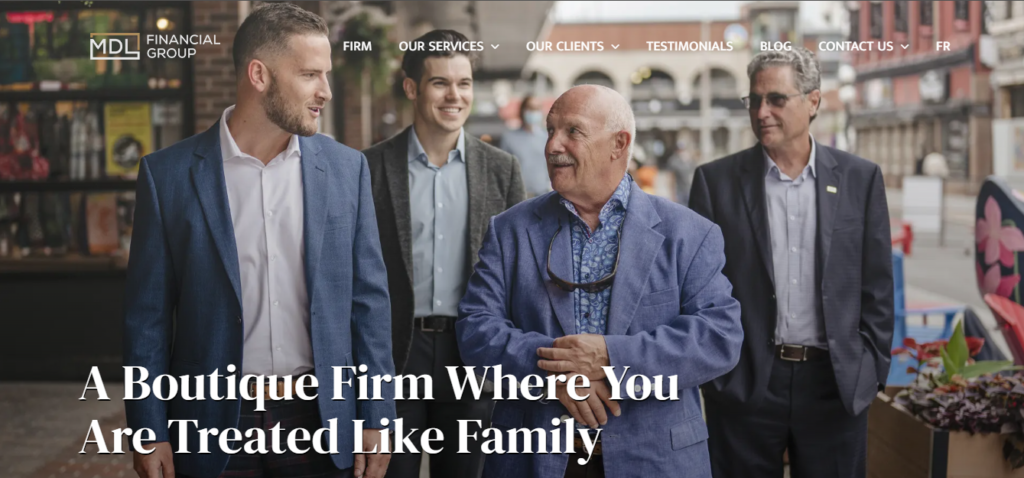 MDL Financial Group was founded in 1990 with the goal of helping clients save for retirement, protect themselves in the event of disability, and take care of their loved ones after they die. Over the past 30 years, they have accomplished this goal by providing money, disability, and life insurance services. They look forward to continuing what they started and hope to be able to take care of their clients' families for many years to come.
Extensive knowledge and experience in the financial planning industry

Offers a wide range of services to cater to individual needs

Has a team of qualified professionals who offer reliable advice

5-Star Google Review⭐⭐⭐⭐⭐
May be more expensive than other options available
Customer Reviews
Let's take a look at what their clients have to say:
"As my wife and I were looking for an Ottawa Financial Advisor, we landed on this firm by chance, and are we ever happy we did. Coming from a bank where nobody ever kept in touch with us, their hands-on approach has been refreshing. They truly take the time to get to know their clients which gives us confidence that not only our financial goals are well understood but also our level of comfort. They provide us with regular updates and have always been available to answer questions or explain our options. We are happy to say that we now feel a sense of security we never had before transferring out assets from the bank to this company." – Ross Kirwan
"Joel has been my investment investor for quite a few years. He has excellent analytical skills when it comes to the financial market. He goes above and beyond to meet my financial planning needs. He is always on top of the money market trends and has good foresight in anticipating where markets are headed. A very rare quality in today's society is someone who possesses integrity in their business practice. Joel without a doubt, is a man of integrity. You will not go wrong when you reach out to Joel for financial advice. He has always made me money with my investments." – Nancy Gleason
Ecivda Financial Planning Boutique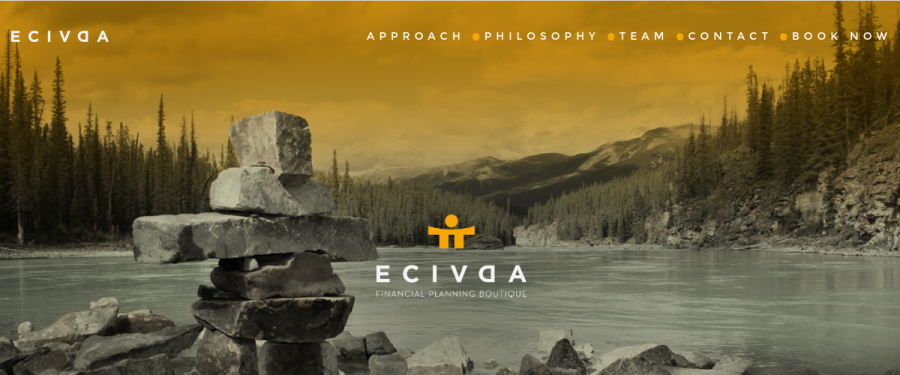 Ecivda Financial Planning Boutique is a Wealth, Estate, and Financial Planning firm that helps high-net-worth individuals, business owners, retirees, and professionals with their financial planning needs. Some of the services that they offer include retirement planning and business planning. They have a lot of experience in these areas and are able to help their clients create a plan that is tailored specifically for them. Ecivda Financial Planning Boutique is a great option for anyone who is looking for comprehensive financial planning services.
Experienced and qualified staff

Offer a variety of services

Affordable rates

5-Star Google Review⭐⭐⭐⭐⭐
Customer Reviews
Let's take a look at what their clients have to say:
"Shawn Todd and his team are very focused on delivering exceptional customer service. I love his attention to detail in financial planning and his desire to understand fully what speaks to his client's heart and mind in terms of investment strategy, risk tolerance, and outcomes. Shawn is a business person who understands the value of holding a solid relationship with his client. He is adept at building trust through the delivery of consistent and reliable service and communication and it is this foundation of trust that helps Shawn's clients rely upon his guidance during times of market volatility. Well done Shawn and team, and please know that I would not hesitate to recommend you!" – Suzanne Duc
"The entire team has been A+ since I initially reached out last year. I wanted to work with an established, reputable company that could support my mother as she transitioned into retirement. Shawn is so dynamic at his job! He came up with a great plan for my mom, who is not overly knowledgeable and confident with her finances. The plan was very comprehensive and gave my mom (and myself) tremendous confidence in her finances. His team took the time to walk my mom through every step of the way and did it in such a way that was clear and simple to understand. The whole team is very transparent and touches base often. It's the little things that matter to me and this company does it all. I highly recommend Ecivda if you're looking for financial planning. You'll be really glad you made the right decision!" – Stephen Bartolo
Exponent Investment Management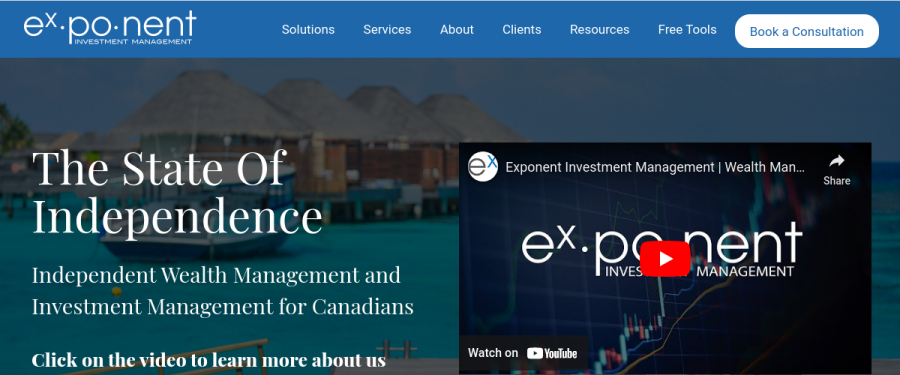 Exponent Wealth Management is a company that offers its clients a unique approach to wealth management. Rather than basing their decisions on sales quotas or the number of transactions generated, Exponent's investment decisions are based on experience and expertise. Combined, their team has over 100 years of experience in the industry. They offer a variety of services, including retirement planning, investment portfolio management, and more.
One of the things that make Exponent stand out from other wealth management companies is their focus on income growth. They believe that it's important for retirees to move away from active or professional income and transition to passive retirement income. To do this, they first asses their clients' financial situation and create a plan tailored specifically to their needs. The implementation of this plan involves building a custom investment portfolio made up of dividend-paying stocks from around the world. The team at Exponent manages all the buy and sell decisions for their clients, so they can sit back and relax knowing their investments are in good hands.
The experienced management team

Diversified investment services

Offers a wide range of investment options

Has a good reputation in the industry

5-Star Google Review⭐⭐⭐⭐⭐
Customer Reviews
Let's take a look at what their clients have to say:
"Best wealth managers I have had the pleasure of working with. Clear helpful guidance for my retirement planning needs, long-term goals, and investments.
Highly recommend it!!!" – A B
"Mathew Hall has a wealth of investment knowledge and he combines that with a one-of-a-kind client-focused approach to advising. I have referred many of my clients to the incredible team at Exponent and will continue to do so in the future." – Paul Stevenson
FAQs About Financial Advisor Services in Ottawa
What are the different types of financial advisor services in Ottawa?
There are a few different types of financial advisors in Ottawa: investment advisors, mutual fund managers, and stockbrokers. Each type offers a different range of services, so it's important to understand what each one can do before you choose.
What is the difference between a financial planner and a financial advisor?
A financial planner typically offers comprehensive advice that covers all aspects of your finances, from retirement planning to insurance to estate planning. A financial advisor, on the other hand, usually specializes in one or two areas – for example, investments or tax planning.
Do I need to hire a financial planner if I have an investment advisor?
It depends on your needs. An investment advisor can help you with specific investments, while a financial planner can provide more holistic advice that covers all aspects of your finances. If you're looking for comprehensive advice, then hiring both roles may be the best option.
---
We hope that reading about the top financial advisory firms in Ottawa has given you a clear idea of where to look for the best help and resources.
Please let us know if you have any recommendations for additional businesses to include in our reviews. Just send us a message and we'll check them out as soon as we can.