If you're looking for a relaxing and stress-relieving massage, look no further than the massage services in Ottawa. There are many different types of massages to choose from, so you're sure to find one that's perfect for you. In this article, we will give you an estimated cost as well as a list of the Best Massage Services in Ottawa.
How much does Massage Services cost in Ottawa?
| | |
| --- | --- |
| Type of Massage | Cost |
| Swedish Massage | $60/hour |
| Shiatsu Massage | $70/hour |
| Hot Stone Massage | $75/hour |
| Reflexology Massage | $50/hour |
| Aromatherapy Massage | $60/hour |
5 Best Massage Services in Ottawa
1. Renu Massage Therapy and Spa
Renu Massage Therapy and Spa offers a variety of services tailored to meet the needs of their clients. Whether you are looking for a massage to help relieve tension, esthetic services to improve your appearance, or a full spa experience to relax and rejuvenate, Renu has something for you. Each treatment is customized to ensure that you get the most out of your visit.
If you are not already a client, I encourage you to visit Renu and experience one of their amazing treatments. You will not be disappointed!
Relaxing environment

Professional and experienced team of massage therapists
Limited hours of operation
Customer Reviews
Let's take a look at what their clients have to say:
"Such a clean and welcoming establishment. Everything is organized and prepared for you right when you walk in for your appointment. They accommodate according to your requests (for ex: requesting a particular service for a couple of rooms). I highly recommend the "bliss and body package". I received it for Christmas and it makes a great gift. They check what are your problem areas, where you want them to focus, the pressure and perfect temperature, etc… I need this massage and facial combo every year. This was a great treat to end my semester, phew big stress reliever. Thank you to Maria and Laura for the great couples package!" – Camille Theophile
"A welcoming atmosphere, that is so relaxing from the minute you walk in. The reception was wonderful and made the rebooking process seamless. I had a wonderful experience with my massage therapist. Logan was a true professional and amazing at what he does. Hands down the best massage I've ever had, he ensures you are comfortable and checks in to see how you're doing. I would happily recommend their massage therapy services!" – Christina Aquilina
2. Align Massage Therapy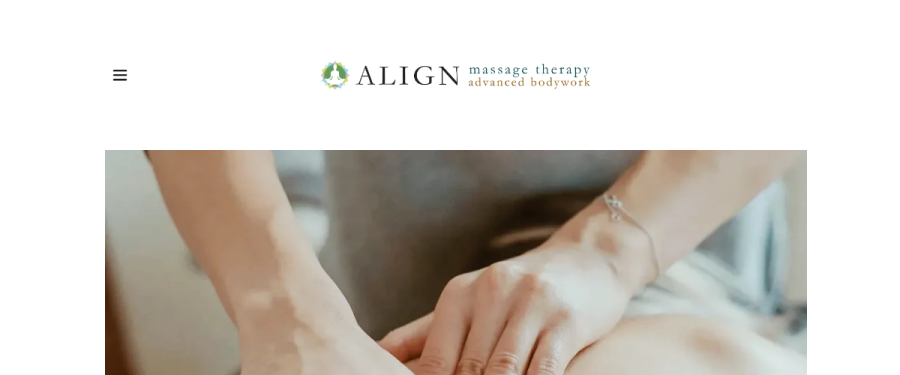 Align Massage Therapy is a company that was founded in 2000 with the mission to provide high-quality care to their clients on an as-needed or preventative basis. Their team of therapists believes in providing comprehensive care to their clients in a friendly and relaxed atmosphere. They also believe in educating their clients on stretching and strengthening exercises to improve their physical state. Align Massage Therapy has been performing over 45,000 treatments per year and offers massage therapy services to everyone, from children to seniors to athletes. Their team is experienced and has the right fit for each client.
Affordable prices

Wide range of services

Convenient location
Customer Reviews
Let's take a look at what their clients have to say:
"I honestly went for a massage to use some of my benefits and these folks were close to me. First impressions: On time, the room is a comfortable temperature, and just enough talk to be pleasant. I had indicated when I booked that I'm often cold so there was a heating pad on the table. I highly recommend Lisa Price. The massage was absolutely wonderful, She worked some areas that I hadn't realized were tight, loosened up others that literally tingled all the way up my spine. I'm a little sore in spots ( good sore!!!) and know that tomorrow my muscles will thank me. Will be going back!" – Melanie White
"Alicia was so easy to get along with and did an amazing job. Just the right amount of pressure for a deep tissue massage and had me at ease the whole time despite me being pretty new to this. My long-term WFH back, neck, and shoulder pain has been taken care of and I feel like a new man. Highly recommended!" – Daniel
3. Essential Health Massage Therapy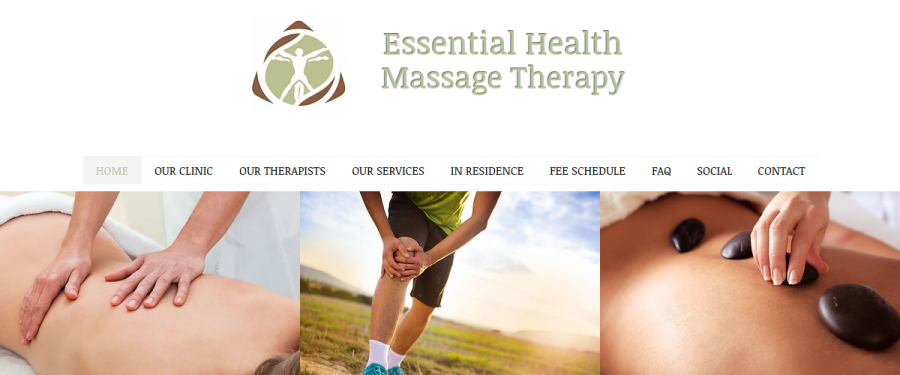 The Essential Health team of therapists provides high-quality care to help individuals resolve pain, prevent injury, improve mobility, and reduce stress. The team is built on trust, professionalism, and expertise, with the goal of helping people live well. The care and education provided by Essential Health are individualized and tailored to each person's needs, ensuring that they receive the best possible care.
Great for relaxation

Help relieve stress

Variety of services offered
Customer Reviews
Let's take a look at what their clients have to say:
"I found this location online not long after the doors were first opened. I have been going back ever since because of my trust in Cindie's knowledge, ability, and honesty. Even though I only see her, I have no doubt that every massage therapist that works there is awesome 🙂" – Crista Snider
"I've been coming here for over a year and I've been massaged by both Shannon and Cindie. Both are terrific massage therapists! The massages are relaxing and they also help to loosen my muscles and relieve tension. I highly recommend this experience to everyone!" – Lauren Harris
4. Healthy Choice Massage Therapy
Healthy Choice Massage Therapy is a leading service provider in the community. Their focus on continuing education for their massage therapists ensures that they are up to date on the latest techniques and treatments available. This allows them to provide high-quality services and support to those in need. Additionally, their modern clinic provides a relaxing and welcoming environment for all who visit.
Very affordable

Nice and welcoming staff

Convenient location
They are often booked up and you may have to wait a while for an appointment
Customer Reviews
Let's take a look at what their clients have to say:
"I came to Healthy Choice Massage because I was experiencing really bad postpartum back pain. Tatiana gave me an outstanding consultation and a massage, understood in-depth the cause of my back pain (improper breastfeeding position), and gave me great advice on how to avoid re-triggering it in the future. Tatiana's professionalism and charisma are unrivaled, will definitely be back again!" – Alena Louguina
"Healthy Choice and Guevorg provide top-notch massage services to help me maintain my sports activity levels and performance. They have been able to target any problem areas that I thought were sprains but were in fact due to muscle tension. I have also received good advice on how to maintain my muscle health at home." – Derek Chau
5. Kneaded Touch Massage Therapy Clinic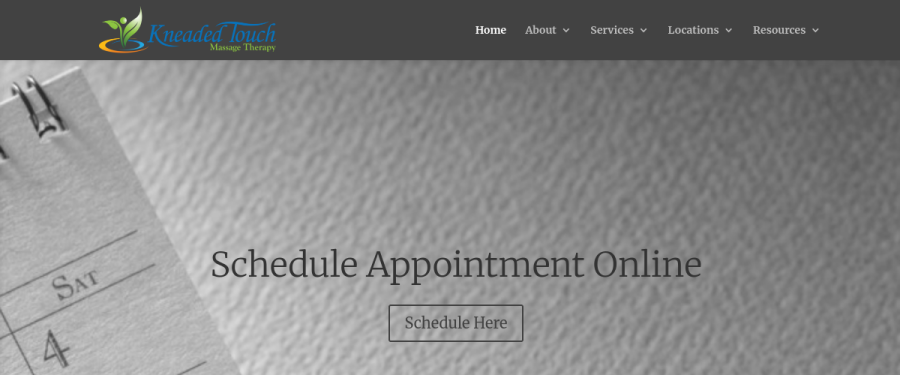 | | |
| --- | --- |
| Website | http://www.kneadedtouch.ca/ |
| Address | 389 Danforth Ave, Ottawa, ON K2A 0E1, Canada |
| Phone | +1 613-725-0988 |
| Email |  info@kneadedtouch.ca |
| Category | Massage therapist |
Kneaded Touch Massage Therapy is dedicated to helping clients achieve optimal health and wellness. Through massage therapies and education, the team at Kneaded Touch strives to help each individual reach their fullest potential. Each therapist at Kneaded Touch is highly educated and has completed over 2200 hours of training. They are continually learning and expanding their knowledge to provide the best possible care for their clients.
Professional and experienced therapists

Variety of massage therapy services

Convenient location
Limited hours of operation
Customer Reviews
Let's take a look at what their clients have to say:
"This is an amazing clinic!!! I've been seeing Karyn for 15 years and she had never let me down. I bring my 1-month-old daughter to her too. She's always ready for whatever I come in with and has many helpful suggestions to get me back on my feet." – Kahina
"My main rmt Alyson is amazing. Walk out of there pain-free. She is very busy though so twice I have seen a different therapist. Taryn was also amazing and I now would go to her as a backup when I can't get into Alyson." – Kandita Post
FAQs
What is massage good for?
Reducing stress and increasing relaxation are two things that can be done. Pain, muscle soreness, and tension are all reduced. Circulation, energy, and alertness are all improved. Lowering blood pressure and heart rate.
How long do the effects of a massage last?
Massage benefits can last up to a month or as little as one day on average. Most people notice the benefits for about a week on average. This is one of the reasons why getting a massage on a regular basis is recommended.
How often should I get massage?
Actually, you can get massaged too frequently. Once a week is the most you should go unless you are dealing with pain or high-intensity sports. Between you and your therapist, you'll be able to determine the best frequency because your body's response is a large part of this determination.
---
That's All! If we missed any good Massage Services in this review, please let us know and we'll make it right.