Ottawa's home prices have steadily increased by more than 50% since 2016. This has led to competitive pricing that is still significantly less expensive than Toronto real estate.
The Ottawa real estate market has grown strong and competitive over the past five years. There is therefore no better time than now if you're looking to buy, sell, or invest in real estate.
Additionally, it entails consulting the expertise of Ottawa's top real estate brokers regarding real estate issues. Of course, the cost of hiring one is one of those worries.
How Much Do Ottawa Real Estate Agents Charge?
You can attempt to sell your home yourself by following the FSBO (for sale by owner) route. However, doing so requires you to sacrifice your own time, money, effort, and sanity in order to find the ideal buyer and manage a mountain of paperwork.
You must also pay the commission fees for both the buying and selling agents as the seller. To make room for both, you'll have to give up about 5% of the final sale price but first, think about the advantages that come with it.
A real estate agent can fully explain the terms and conditions to you and has in-depth knowledge of the current market. You won't have to deal with challenging buyers, brokers, appraisers, or other agents because they can negotiate on your behalf.
They will also get the necessary paperwork ready for the closing. This entails preparing all the paperwork, making multiple copies, notarizing it, and filing it where it belongs.
So be sure to choose a real estate agent with a track record of consistently closing sales when looking for one who will work in your best interests. Even if they appear eager and well-connected, a new agent won't do.
It's crucial to select Ottawa real estate agents who will best serve your interests. Here is a table of typical services and estimated fees in case you're interested in the cost involved.
SERVICE
FEE
Commission (full services, including negotiating and selling successfully on your behalf, handling challenging buyers and sellers, preparing paperwork for notarization and filing, etc.)
5% to 6% of the sale price is a set percentage.
Brokerage (produces good buyers for the property, refers to reliable agents, etc.)
Distribute a portion of the sale price to the listing and purchasing agents. 2.5% – 3%
Operational (securing documents and paperwork, scheduling property showings, making duplicate copies of documents, referring inspectors, appraisers, etc.)
Flat rate of 0.5% to 2.5%

Depending on the real estate agent, an hourly rate.
Overhead (fees for marketing and advertising, transportation, obtaining listings, etc.)
Flat rate of 0.5% to 2.5%

Depending on the real estate agent, an hourly rate.
But not all of a real estate agent's costs are shown in the table above. They are only a few of the typical ones in a real estate transaction; however, conditions can change them.
The Best Real Estate Agents in Ottawa

You should start your due diligence when you've decided to work with a real estate agent. Here is a list of Ottawa's top real estate agents as of right now to help you.
The Best Real Estate Agents in Orleans
Are you looking to find a realtor in Orleans or find homes for sale in Orleans? Keep reading below on our list of top realtors in Orleans.
Gauthier Homes Real Estate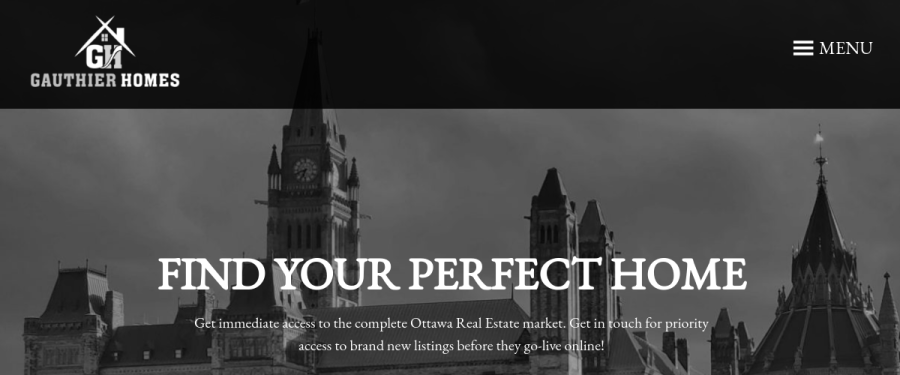 Gauthier Homes Real Estate is a company that prides itself on being able to help its clients with the challenging process of buying and selling real estate in Ottawa. The team of agents at the company is organized and innovative and is always looking to help their clients make the best decisions possible. Whether you are buying or selling, or just need some information to make an informed decision, Gauthier Homes Real Estate is here to support you.
Excellent customer service

Reasonable prices

Many years of experience
Customer Reviews
Let's take a look at what their clients have to say:
"It was a real pleasure working with Stephan to sell our home! It was apparent from our first meeting that he was very knowledgeable about the market in our area and he was able to give us very valuable advice and guidance on the timing of our sale. Once we had made the decision to go ahead and sell our home, Stephan was able to get us on the market in just over a week. Stephan worked hard to advertise our home and, as a result, we received multiple offers within only two days that surpassed our original expectations. Throughout the entire process, Stephan was always available to answer our questions or to provide us with updates. I would highly recommend Stephan to anyone looking to buy or sell a home." – Jaimee Domville
"We were very pleased with the professionalism and clarity on how the sale of our home was handled. We got the home ready for sale and he took care of the rest. Stephan was always available to answer any questions we had and was always very prompt with his responses. Our home was on the market for one week and was sold the following week. Everything that followed from start to finish went smoothly and we would recommend him to anyone looking for a good realtor. Thank you Stephan for putting our minds at ease and getting our home seen and sold so quickly." – Natalie Ferguson
Adam Mills, Broker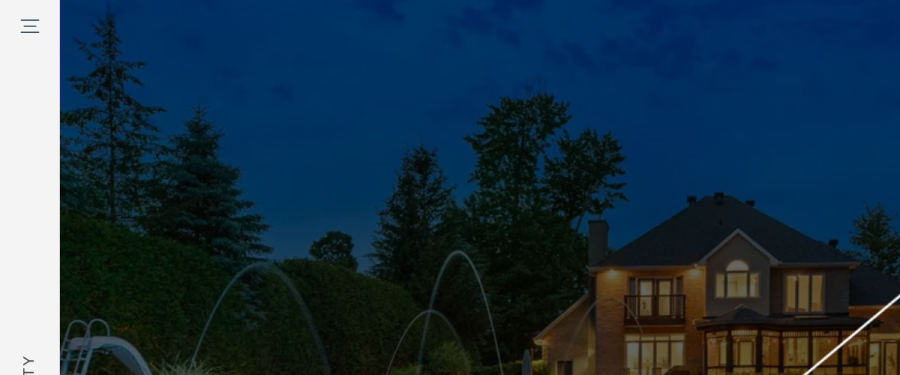 | | |
| --- | --- |
| Website | http://www.ottawaishome.com/ |
| Address | 3101 Strandherd Dr Unit 4, Nepean, ON K2J 4R9, Canada |
| Phone | +1 613-902-5400 |
| Email | info@OttawaIsHome.com |
| Category | ['Real estate agency'] |
Adam Mills is a broker with Royal LePage Team Realty. He understands that in today's real estate market, he and his team need to provide high-quality, customer-focused service, targeted marketing, and up-to-date technology in order to provide added value to their clients. Mills and his team use targeted marketing to reach potential buyers and sellers, and they utilize the latest technology to stay ahead of the curve in the industry. Their goal is always to provide the best possible experience for their clients.
Very responsive

Professional Real Estate Team

Full-service Brokerage with excellent tradespeople and handyman connections

Knowledgeable in Ottawa and Surrounding
Customer Reviews
Let's take a look at what their clients have to say:
"Highly recommend this team to anyone for all your real estate needs! They are well organized and ready to work for you. Very knowledgeable, responsive, and personable. I've worked with them for buying, selling, and renting my properties. Adam, their team lead, has years of experience and is very strategic in helping you get the most out of your sale/purchase. His guidance is always appreciated! Christine, their admin, is delightful to work with! She makes all the transactions seamless =]" – Jason Hoang
"I feel very fortunate to have had Adam Mills and his team work with me to sell my home. This is the second residence that Adam sold for me and once again he demonstrated his marketing skills and connections with the rest of the community for various services. Adam remained on top of the situation at all times and I felt I could trust him. I appreciate his calm, enthusiastic manner, and anyone I spoke with about Adam Mills, including other real estate agents, had only positive things to say. I'm happy that Adam was available and reliable throughout the selling process. His communication skills are excellent." – Nancy Chalut
HomeFluent Realty – Real Estate Advisors

HomeFluent Realty is a company that provides its clients with an elevated level of personal service. The company's clients are its first priority, and as a result, they are able to achieve more than they ever dreamed with their real estate investments. HomeFluent Realty offers free real estate advice and helps its clients find their dream homes.
Experienced real estate advisors

Knowledgeable about the Ottawa market

Well-connected in the community
Limited experience working with buyers
Customer Reviews
Let's take a look at what their clients have to say:
"Great support and the amazing team overall. Knowledgeable, with a very good outcome and experience. Truly love working for HomeFluent Realty. Julien is very upfront and supportive Broker of Record for it's agents. The environment and culture is healthy and positive. Room for growth is what makes this brokerage even more attractive. Also, the training is top class! It helps you give the best support to your own clients." – Mah wish
"I was fortunate enough to have worked with Maxime Major, his level of dedication and professionalism is simply second to none. He is a person who is exceptionally suited for real estate. The level of personal attention that he will take to achieve your forever home and ensure that your individual needs are met are at the core of his work ethic. I hope to have the opportunity to use his services again." – Adam Koots
Ottawa Property Shop, Realty Inc. Brokerage
Ottawa Property Shop, Realty Inc. Brokerage is a company that delivers real estate services. The company has been in business for over 35 years and is led by Masoud Badre, an award-winning realtor and broker. The company has a team of professionals who help deliver quality services to clients. The company also uses cutting-edge technology to improve the quality of service it delivers.
Experienced real estate professionals

Knowledgeable about the Ottawa housing market

Guaranteed 24/7 support
May be more expensive than other brokers in the area
Customer Reviews
Let's take a look at what their clients have to say:
"Heather Evraire is one of the best in the real estate industry. Patient, thorough, detail-oriented, with astounding communications skills. She helped us buy and sell, and we can't thank her enough for the amazing service. Her genuineness shines through! We really appreciated and enjoyed every step of buying and selling with her. HIGHLY recommend." – Yara Harb
"We had a great experience selling our home through Ottawa Property Shop Realty. Masoud Badre has been our agent for many years. We've used him to sell and buy three homes. He sold our house in 10 days for more than the asking price. It's a stressful situation, and you need someone who is professional, dependable, and fully committed to the process. Despite the fact that Masoud had other sales going on at the time, we were treated as if we were his only clients; texts and phone calls were returned promptly, and he always delivered clear and concise explanations. I would gladly recommend him to anyone looking to enter the real estate market as a buyer or seller. Well done!" – Vida Kiani
Walker Real Estate Group
Walker Real Estate Group is a well-established real estate company in Ottawa, with over 20 years of experience. They pride themselves on providing conscientious and competent service and operating their business with integrity and fairness. They are active members of the community, living and working in the same neighborhoods as their clients. They firmly believe that their client's best interests should always come first, and work hard to ensure that they are happy with the service they receive. Walker Real Estate Group is a reliable, trustworthy company that you can count on to handle all your real estate needs.
Experienced real estate professionals

Knowledge of the Ottawa market

Provide a wide range of services
Customer Reviews
Let's take a look at what their clients have to say:
"Geoff and his team made selling our home seamless! His knowledge of the market and stellar negotiation skills got us the offer we wanted and more! With Walker Real Estate Group, they eased my anxiety. My recommendations – trust the process. Let Geoff do his best work, and know he and his team are working tirelessly to serve their clients in the best possible way." – Tara Duarte
"Matthew…We can't thank you enough for everything that you have done to make the sale of our home so successful. It was only by luck that we contacted the Walker Real Estate Group and connected with you. From that day onward we had the good fortune of being given knowledgeable advice and top-notch recommendations on how to prepare our home for today's market. You are a truly gifted real estate agent and we will be forever grateful that we were fortunate enough to have connected with you! Your positive attitude, enthusiasm, sense of humor (and patience) are what make you so wonderful to work with! Furthermore, we sincerely appreciate your assistance in referring an agent for the sale of our second property in the Province of Quebec. Thank You!" – Julie Beach
FAQs About Real Estate Agents in Ottawa
Can I sell or buy a house on my own, or do I need a real estate agent?
Why not, if you have the necessary real estate expertise and experience? There is no legal restriction preventing you.

You must be conscious of the time, expense, and effort required to sell your own property, though. Contrarily, if you work with a trustworthy real estate agent, all you'll have to worry about is covering the commission.

Remember that not all real estate brokerages have set commission rates. You can always agree to a fixed hourly or flat rate, while others prefer to pay a percentage of the final sale price.
What results can I anticipate from an FSBO (for sale by owner)?
Since you won't be paying the agent's commission fee, you can save some money. This could amount to 3% to 6% of your final sale price, which is quite a bit.

However, this also implies that you will require expert advice at every turn (assuming you are not a qualified realtor yourself). In addition to an appraiser, you might need to hire a broker and a lawyer to handle all the paperwork and documents.

Consider all of your options carefully. At the end of the day, what's at stake is your own time, money, effort, and sanity.
Why is spousal consent a prerequisite to selling my property?
There are a few reasons for this. To begin with, a property can be owned by just one spouse and still be classified as either a family home or a marital residence.

This means that any transactions involving the property, including title transfers and mortgage changes, require the consent of the spouse. Any property-related transactions without express written spousal consent may be void.
How are Ottawa real estate properties classified?
Property types and architectural styles are typically divided into them. Detached, semi-detached, multi-unit, and duplex homes, as well as condominiums, multi-family homes, and rental properties, are examples of different types of housing.

Property styles include detached, semi-detached, row units, stacked homes, and apartments. Multi-level homes called stacked homes are made up of units, each with a separate entry point and title.
---
That's all! If we missed any good Real Estate agents in this review, please let us know and we'll make it right.